We currently offer one set of three and two sets of four charts based on Mark Frost's distinctive Americana artwork, including a Christmas-themed set.
The set of three is available in 18 count for just for US$13.99 and the sets of four for just US$14.99 each. Click on the link below for details of each set, more on our special offers and how to order (opens new window).
Set 1: Apple Pond Farm Winter, Apple Pond Farm Spring, Apple Pond Farm Summer, Apple Pond Farm Fall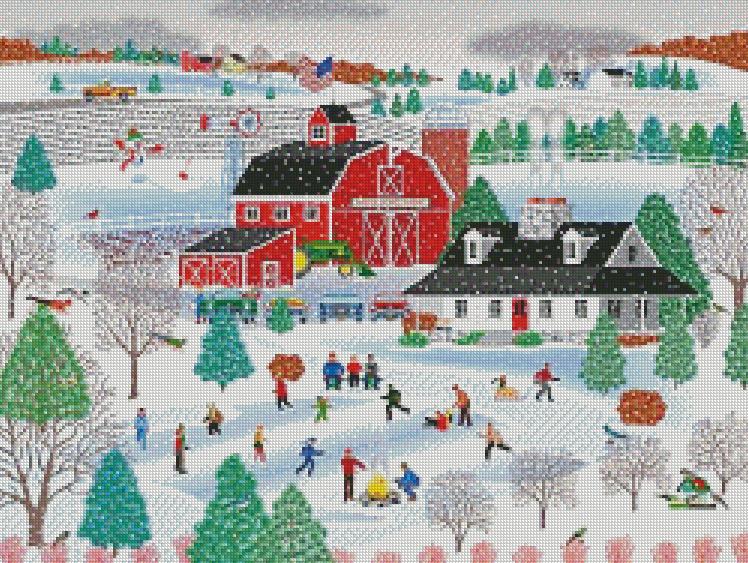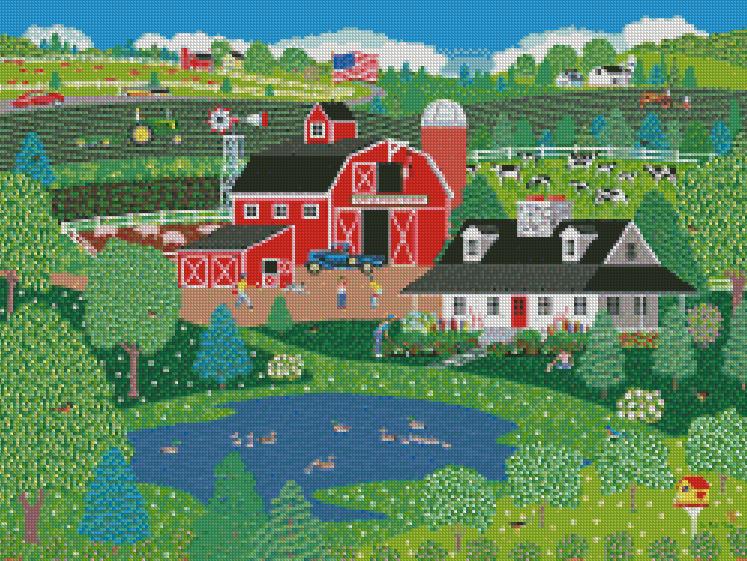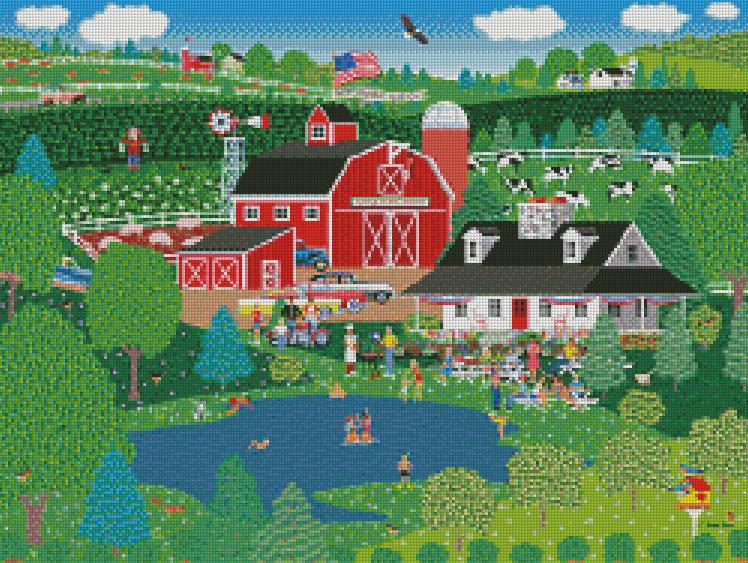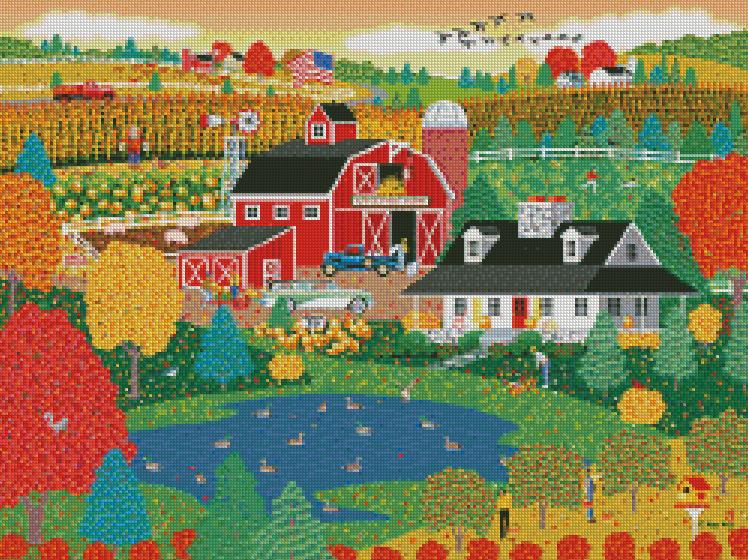 Christmas Set: Moonlight Skate, Jack Frost Christmas Tree Farm, Krinkle Creek, JIngle Bell Sleigh Society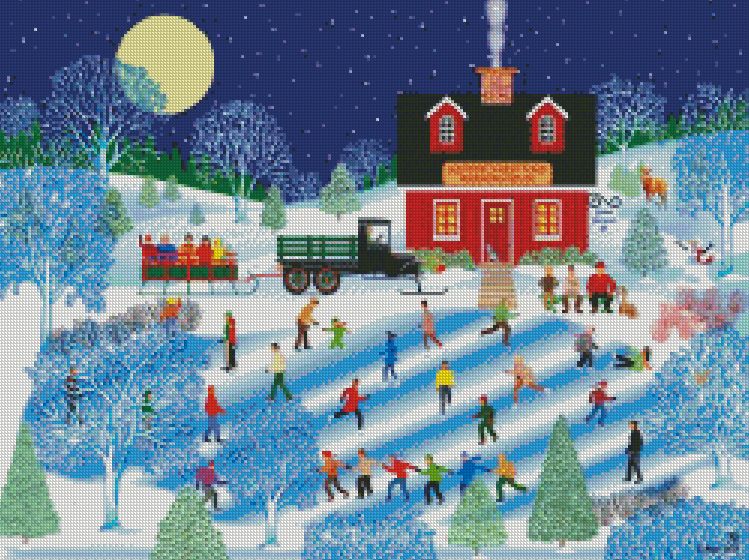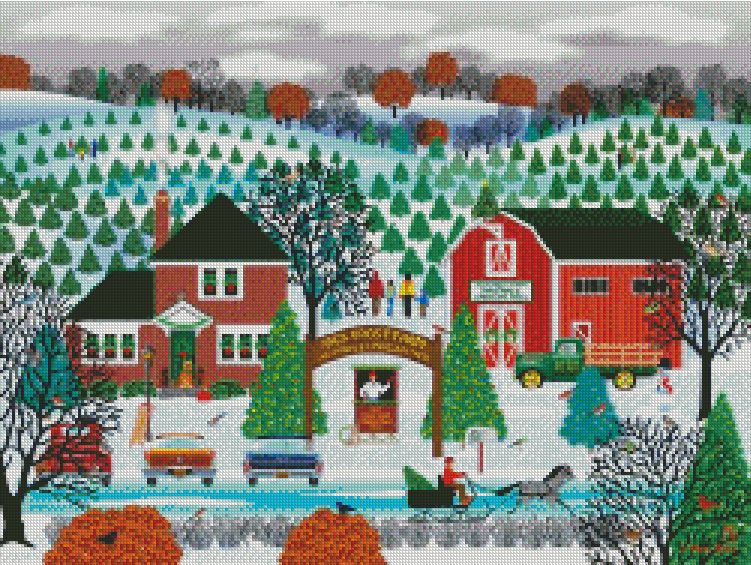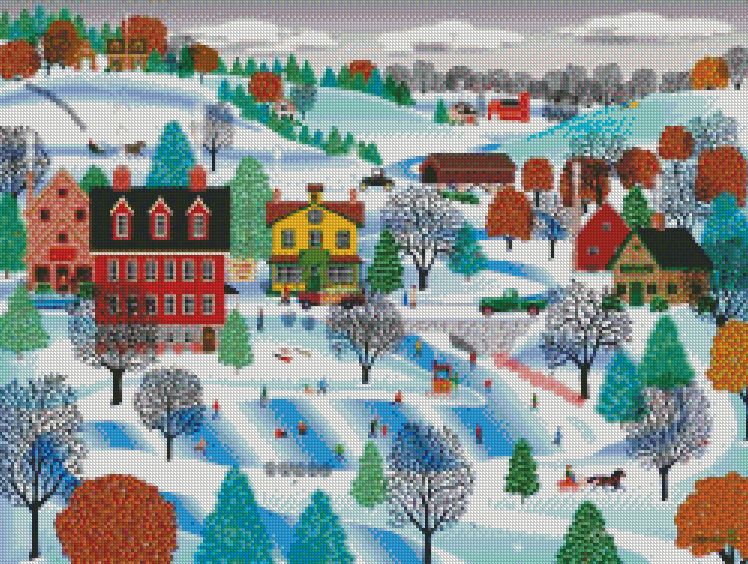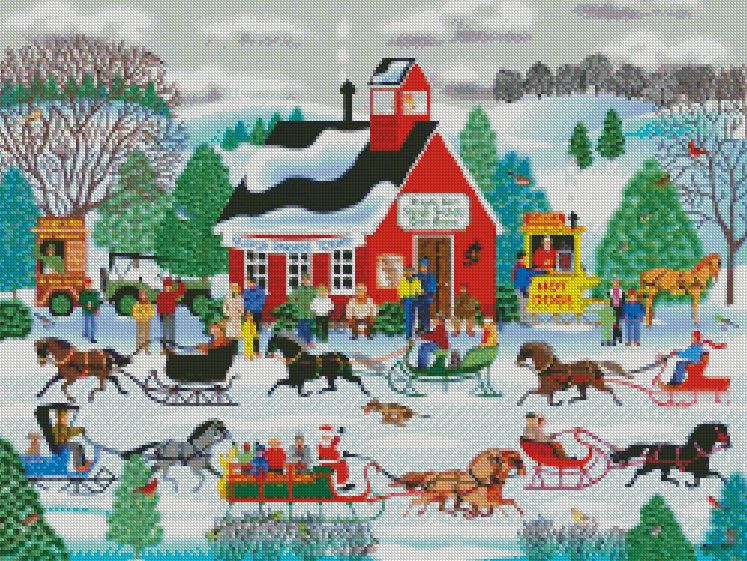 Set 3: New England Autumn, Autumn Band Concert, Coastal Autumn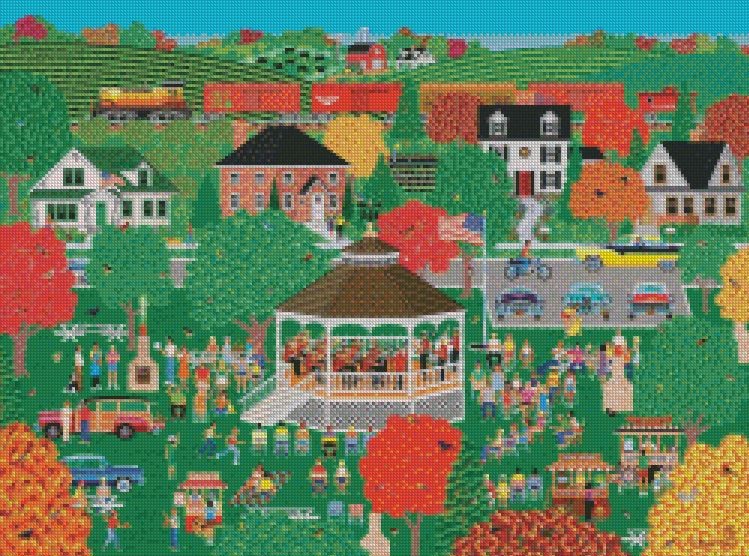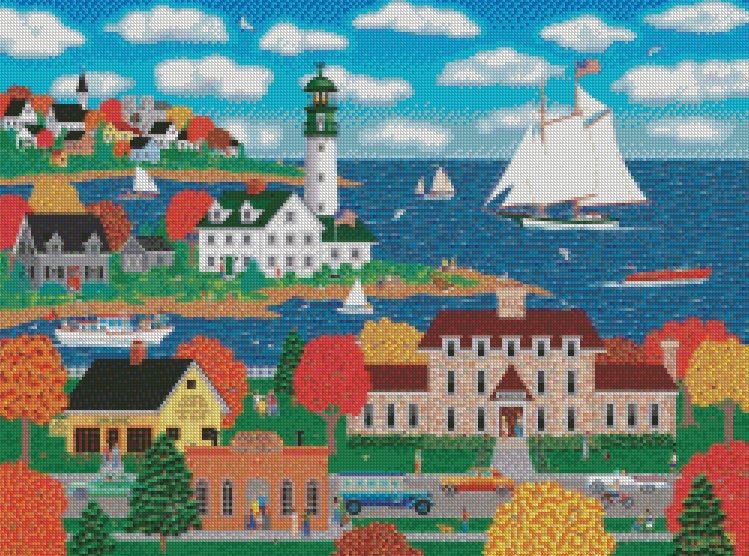 Don't forget our special offers: buy any two sets and receive an automatic 15% discount, buy three sets and receive a 20% discount.