We currently offer 18 charts based on Medana Gabbard's paintings collected in six sets of three patterns. Two sets are Christmas-themed.
The sets of three charts are available in 18 count for just $11.95. Click on the thumbnails for full details, more on our special offers and how to order (opens new window).
Set 1: A Fine Day For Fishing, The Berry Festival, Farmers Market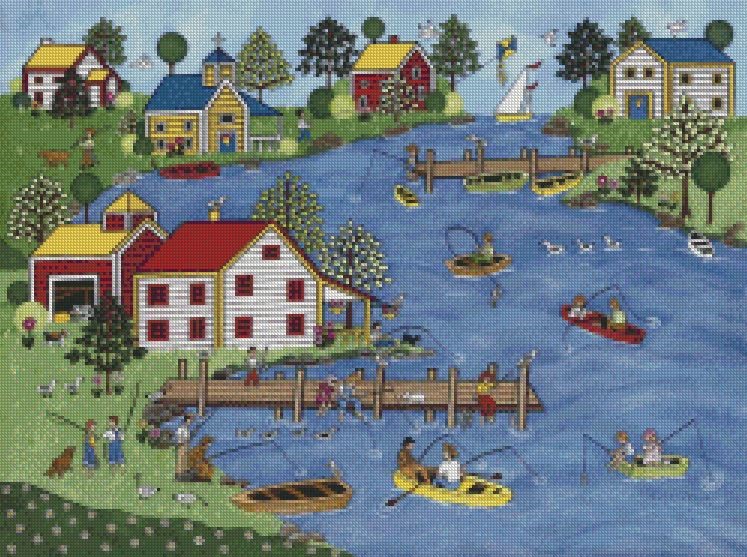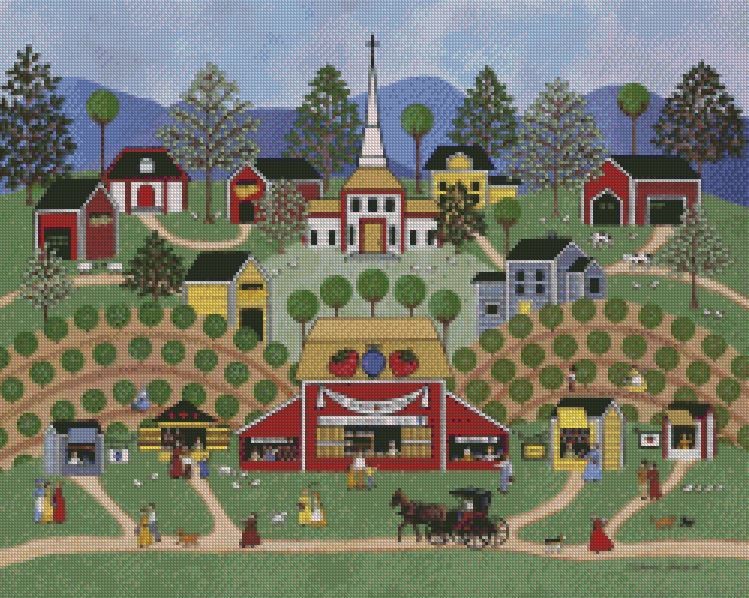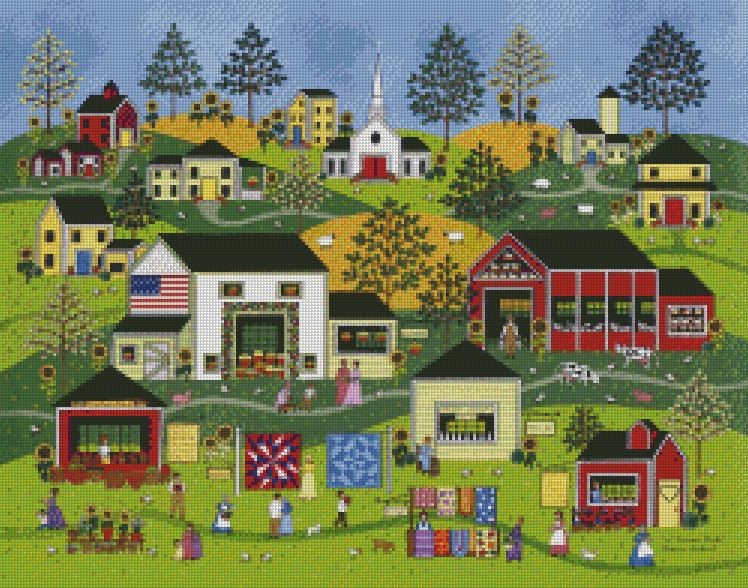 Set 2: Autumn Blessings, Finding the Perfect Pumkin, Autumn in Vermont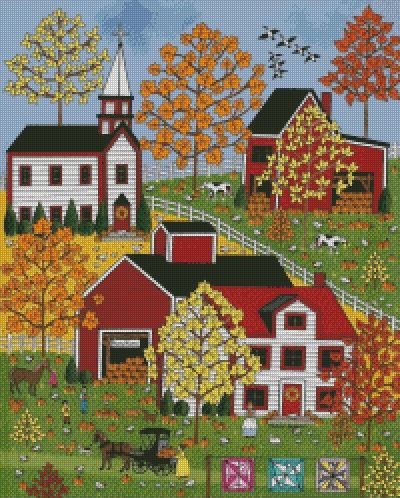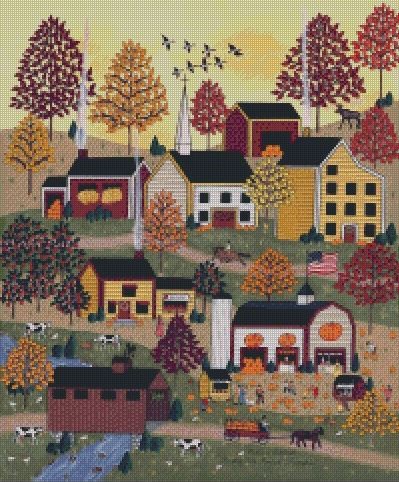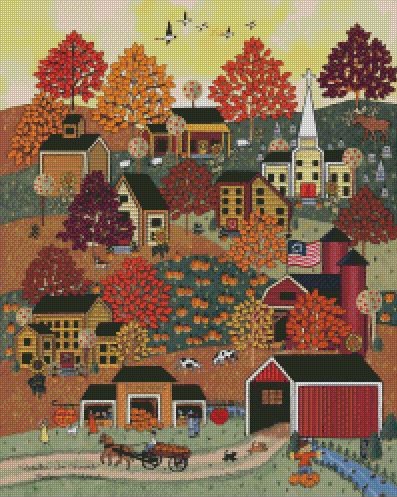 Set 3: Black Sheep Rug Shop, Dairy Festival, Antique Barn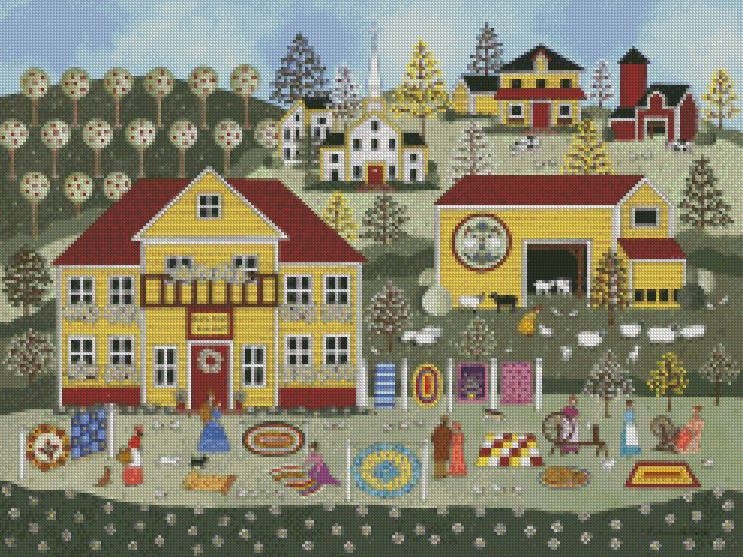 Set 4: Seaside Quilts, Thanksgiving, The Old Stone Convent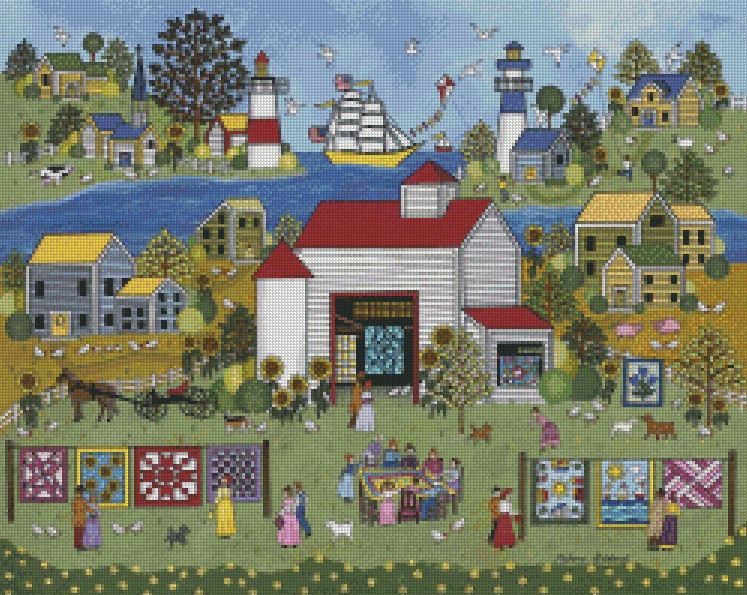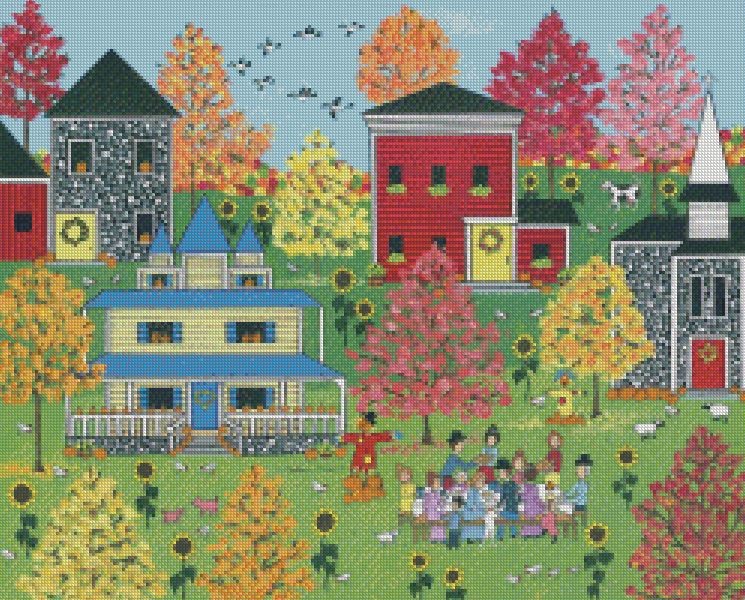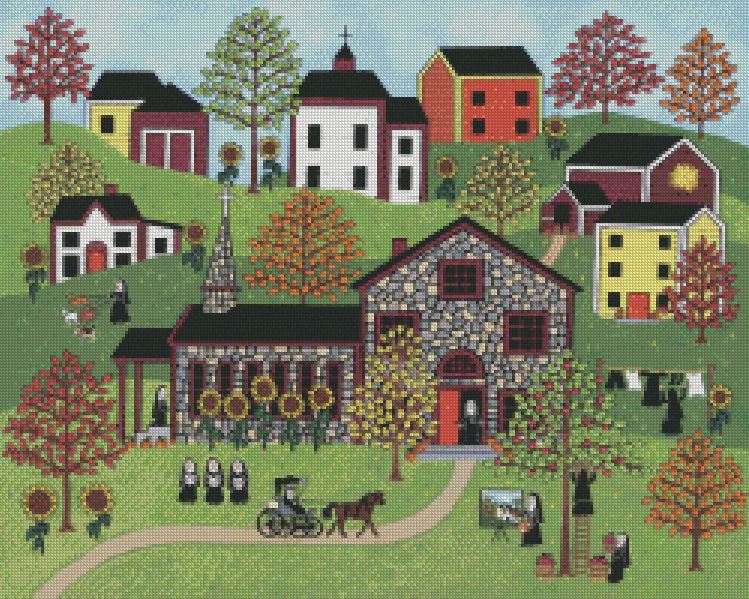 Set 5: Summer Hills, Chicken Barn, Apple Harvest
Christmas Set 1: Twelve Days of Christmas, Up, Up and Away, Decking the Halls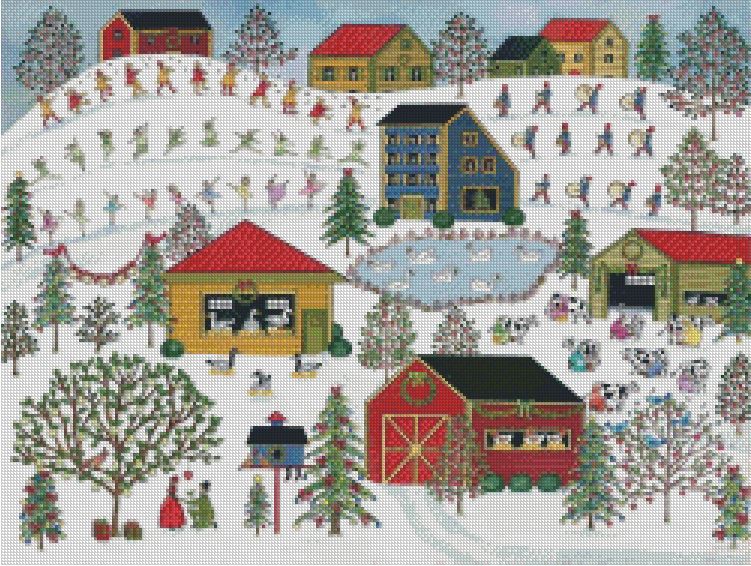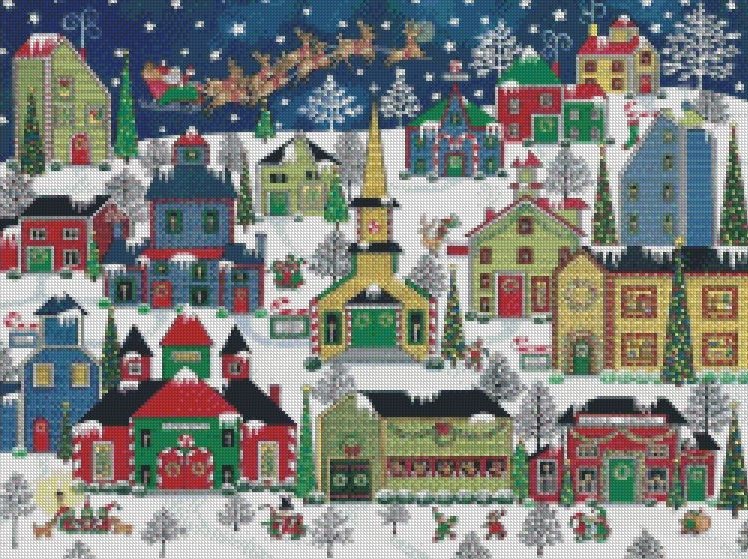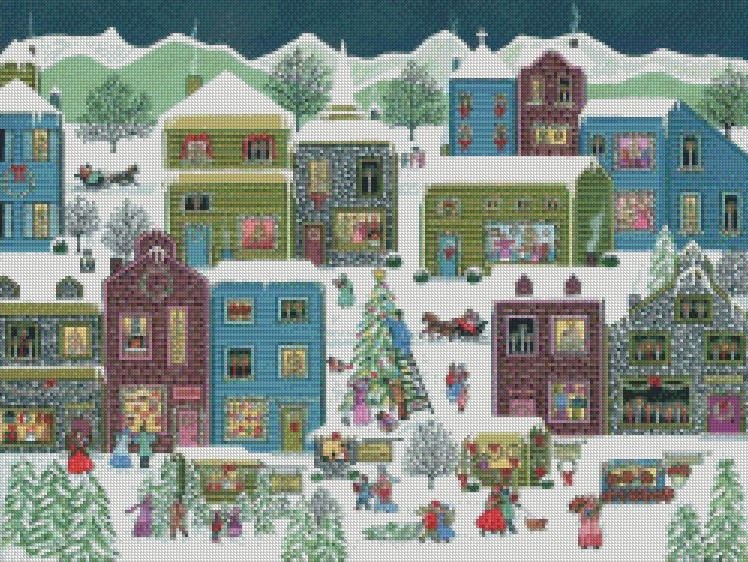 Christmas Set 2: Christmas Eve, Snow for Christmas, Santa's on his Way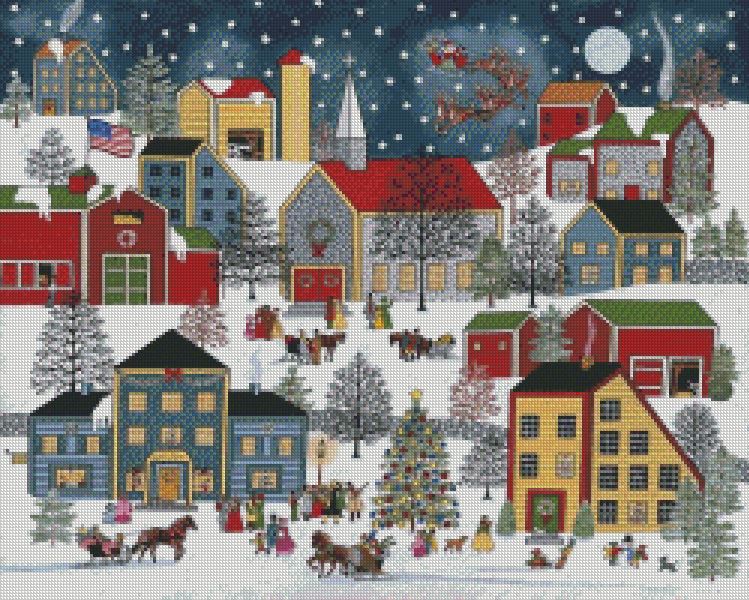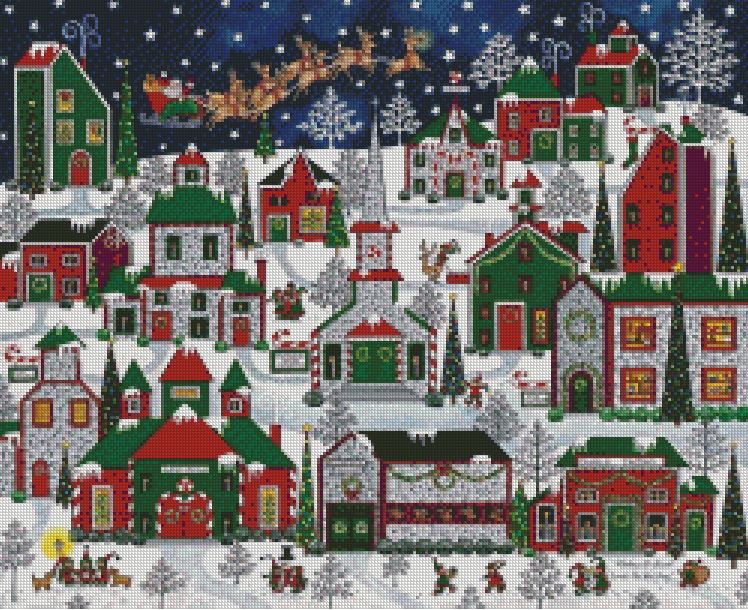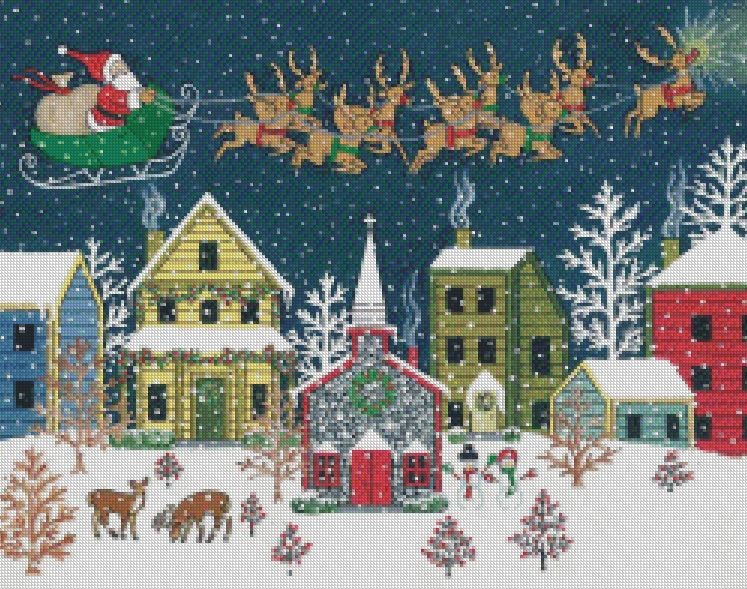 Don't forget our special offer: buy any three of our downloadable sets and enter DISCOUNT20 at checkout for a 20% saving on your total order.